Where do you get your ability to understand something immediately, without the need for conscious reasoning? 
We call it instinct. It comes from being receptive to all your senses. Your intuition guides you in ways that your mind cannot! 
Putting aside any barriers of resistance to things that you simply "know" (without knowing why) helps you be intuitive. For many people, not having "proof" makes them discount instinct and intuitive wisdom. For others, habits of disbelief, lack of trust, and plain old disconnection cut off their receptivity and lead them to devalue their intuitive senses (and yours). 
Reorienting Your Perception
All the animist and shamanic cultures I've worked with over the last 25 years value experience and direct perception more than mental reasoning. It's because their lives are engaged with all the living beings around them; they're not cut off, as we often are, from nature, the flow of qi, and from energy awareness. 
Receptivity is one of the four "pillars of perception" that help reorient the way you organize, identify, and interpret sensory information.  Being receptive is a challenge for most of us! As I wrote in Weave the Heart of the Universe into Your Life:
Receptivity expresses your willingness to experience, engage, and be open. It is like a permeable membrane in your energy field, allowing what is unfamiliar or new into your awareness. Being receptive helps you look for commonalities—what you might share with others—and complementarities. Being receptive helps you step aside from judgment and your experience of separation.
What Is Intuition? How Can It Guide Me? 
Relying on your intuition feeds your inner authority. My favorite astrologist, Rob Brezsny, explains clearly how intuition can guide you: 

"…Intuition, in my understanding, is not just something that comes from inside, it comes from the other intelligences out there, and that's another reason to listen so well and to be receptive to all of creation. If you're listening, the world is always communicating useful information to help you animate and activate the archetypal forces in a way that is most positive. 
…One reliable source of intuition is formulating good questions and having an intention behind the questions: "What is it that I need to learn today?" "What is it that I need to learn to live my life better?" "What is it that I need next to write my book?" 
My sense is that intuition often reveals what you need to do next, although not necessarily the big picture. And if we're content with not pressuring intuition to always give us a mountaintop perspective, but rather just to answer for us, "What happens next? What do I need to do next?" I think that's a better relationship with intuition."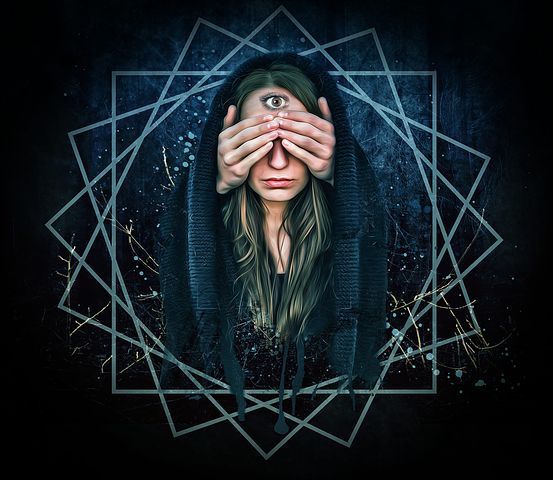 Four Ways to Play with Your Intuition
Working with dreams and shadow work is one way to unlock your intuition, because dreams come from your sensory experience and your not-yet-conscious perceptions. 
Listening from your three centers—belly, heart, and third eye—is central to developing your intuition, and thus receptivity. When you align your power, love, and vision in those three centers so your feelings and perceptions are not in conflict, receptivity flows. When you trust your experiences from all three centers (and avoid valuing only what is in your mind), you empower your whole being.
A Medicine Walk—when you hold a single question while walking, observe how nature speaks to you, and spend time reflecting on the messages your receive—is a great way to honor your intuition. The process of moving through a natural landscape with your senses and receptors open allows your body to be more present. Keeping focused, and returning over and over to your question, lets you step aside from all the chatter that's normally running through your mind.
Drawing a single Tarot card from your favorite deck—with specific question in mind—is another fun way to apply your intuition. The card's description and meanings will guide you with new connections and insights that you can work with intuitively.
The practice of intuition works best when you have gone as far as you can with your intellect. When you have researched and thought hard about your question, then it is time to invite intuition and say, "Well, what more can you tell me, given that I've come this far with all this analysis? What can you add to it?"
Applying Your Intuition to a Medicine Walk: An Example
Members of my long-time journey group went on a short Medicine Walk recently, holding the question "How do I bring the masculine and feminine into a relationship that meets the challenges of these times?"
Let's start with what I noticed on my walk, while holding the question: a thick bamboo wall; planes noisy overhead; an open field; a tree with two upward, one curled, and three sideways branches; an old path now overgrown; seeds on the ground; new growth; a slippery uphill slope; peeling Madrone bark; a feather. 
The intuitive part came after the walk: how do these images and observations answer my question, guide me, inform what needs to come next? 
Our group had decided to write a story based on our walk. Here is mine, to demonstrate how you might apply your intuition. Of course, your story would be different from mine, even if we'd both seen the same images, since our intuitive perceptions are very personal. Just as your dreams give meanings specific to you, so too the metaphors that emerge from intuition and receptivity, and the interpretations that come forth, are yours alone.
Walls exist, expand. Yet are porous. The Tree of Life begins as a single trunk, splits into two, moves outward in four directions. Seeds sprout, begin new growth, new young forest, descendants thriving in new field. The old path is overgrown, impassable. Slopes are steep and slippery, yet with care can be climbed. Old skin peels off to reveal smooth new beauty underneath.
Horizon opens. Feather gift reminds us to take flight, soar above, use our wings, leave behind what's no longer needed. 
Machines roar, will continue to pierce silence, frighten, create shadows, promise salvation. Practice Aikido: step aside. Let their energy propel them on; we do not need to give them attention or energy. Step between worlds. Smile. Roar with our hearts. 
Remember interdependence: layers and varieties of plants feed different animals and other creatures, just as our actions—practical, energetic, spiritual, shamanic—feed diverse threads of the social fabric and weave a whole cloth, a vision of complementarity and love. 
You probably notice that my story does not directly address the question about masculine, feminine and challenging times. Like Brezsny says, intuition is more likely to reveal what you need to do next, rather than the big picture. Still, there are clues for me:
The old path is overgrown (male dominance hasn't worked)
Slope is slippery yet can be climbed with care (it won't be easy)
Take flight, leave behind what's no longer needed (don't keep focusing on the past) 
Practice Aikido (let people following the old energetic ways move on to their destiny)
Our actions feed diverse threads of the social fabric (there's not just one way)
Have fun with your intuition!
Meg loves empowering people with tools for change, including personal Medicine Walks. She is always happy to talk. Give her a call.
Meg Beeler—Author, Shamanic Guide, and Spiritual Mentor—helps you heal your spirit and find your luminous presence through mentoring, training, healing, and community ceremony. A lifelong explorer of shamanic, animist, and meditative consciousness, Meg is the creator of Energy AlchemyTM, founder of Earth Caretakers, and author of Weave the Heart of the Universe into Your Life: Aligning with Cosmic Energy. She works with clients worldwide, and lives on Sonoma Mountain in the San Francisco Bay Area. www.megbeeler.com