Staying Focused and Balanced With Daily Practices
Most of us share a certain pattern: We find a new practice—breath, or exercise, or chanting, or meditation—and do it for a while. Then we forget about it, usually in about two weeks! Why is this?
It seems that part of our humanness is to do things because someone says they will be good for us. We are trained to think this way by parents, teachers, and bosses. We have forgotten to determine what we truly want, so we get distracted from the practice. We get overwhelmend. And we procrastinate.
What Works for You?
To maintain focus and stop procrastinating,
it helps to figure out what really works for you
. For example, I have noticed that whatever daily practices I do must meet several requirements, or I stop doing them. My practices must:
•    
Calm and quiet me•     Bring me pleasure•     Help me shift my energy and feel balanced•     Affect both body and spirit•     Help me feel open-hearted, luminous, and connected
If something takes too much time or is too complicated to learn, it stresses rather than calms me, so I stop doing it.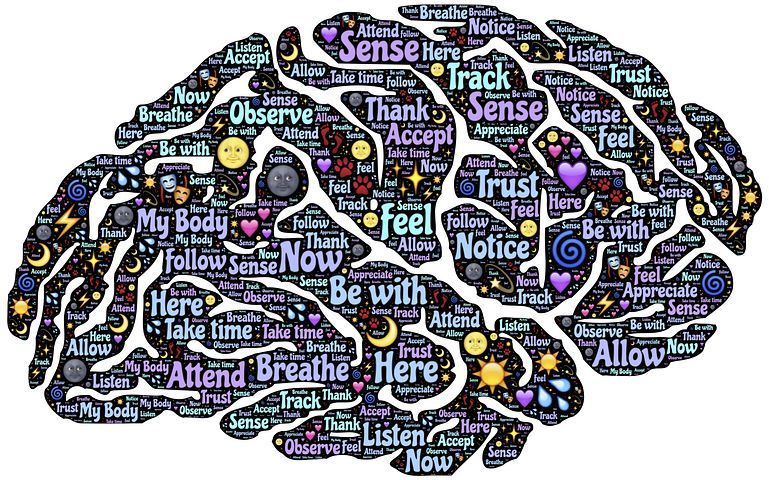 Pay Attention
Another key way of getting into focus and balance has to do, really, with paying attention.
Any time you are sitting too long, or thrown off balance by a conversation, or stuck, it's important to find ways to:
Clear your mind

Get out of your head and into your heart

Return to your body

Connect with spirit
Choose A Few
A third aspect of staying focused is to
choose only a few practices to do each day
. If you have too many, you'll get overwhelmed. You might try using one to release and clear, one to fill, and one to connect beyond yourself. The particulars are not as important as the repetition when you are trying to keep yourself in balance.
Working with just a few practices, we imprint them; habituate to them; and then experience the unfolding and deepening that bring us into flow with the universe
.
Tthere are zillions of methods, online courses, podcasts and teachers to help. 
You have to find your own practices, and find what works
.
The key is to do something!
Five minutes of Qigong. A short, mind-clearing walk. Intense exercise on your lunch break. Yoga fire-breath. Toning or singing as you drive. Lying on the earth and breathing in resonance.
Overload and Open Heartedness
Having an open heart—knowing what is happening, facing it with equanimity, and paying attention to what we can and cannot attend to—is a viable and rewarding way of being in the world.
Having an open heart helps with our intent, with balance, and with focus: we may no longer need the details of the latest appalling appointment or bombing; instead, we may hold those people and places in our hearts.
In these times of great change, repairing and strengthening the web of interconnections that holds us together may be the essential intent.
Silence helps. Shifting perception and energy helps. Having intent and sticking with it helps. Beauty helps. Being connected with all beings helps. 
Gratitude to all of you, whether we've met or not, for your commitment to shift your consciousness. For your passion to learn your path and make a difference in the world. For returning to hope each day.
May we all feel connected and supported by each other!
Still unclear? We can help. Call 707-933-6241 or email support@megbeeler.com to schedule a free 30-minute shamanic strategy session.
www.megbeeler.com