A few days into our rainforest journey, our Sápara shaman Manari talks to us about the two bodies we have—the spiritual and the material. He tells us that everything manifests first in the spiritual realm, then in the material.
As a healer I understand this. I work on both levels, and try to help my clients understand the ongoing impact of unresolved spiritual and emotional issues on everything from our life path to our physical health.
But that's not where Manari is going with this conversation.
How to Live in the Material World
In order to manage the mind, he says, we need to have five thoughts, not 10,000 or 20,000 thoughts.
That stops us in our tracks. How can we possibly narrow it down to five thoughts?
"If you have too many thoughts, you don't have a content heart. 
"If you have too many thoughts, you cannot align body and spirit. 
"If you have too many thoughts,you will be dispersed," Manari tells us.
"Being dispersed" gets our attention. We all know we're distracted by our devices and our lives are too busy.  Some of us admit to over-dependence and addiction to mobiles and full schedules. 
But only five thoughts?
I think about my life. I've got more than five projects, and way more thoughts than five! What would I give up?
A Little Context
In this world we have flown into—using small planes to enter a roadless area of the Amazon basin—we are staying with the Sápara people in the Pastaza River drainage of Ecuador. There is no oil drilling or mining here yet, no polluted waters; the forest is pristine.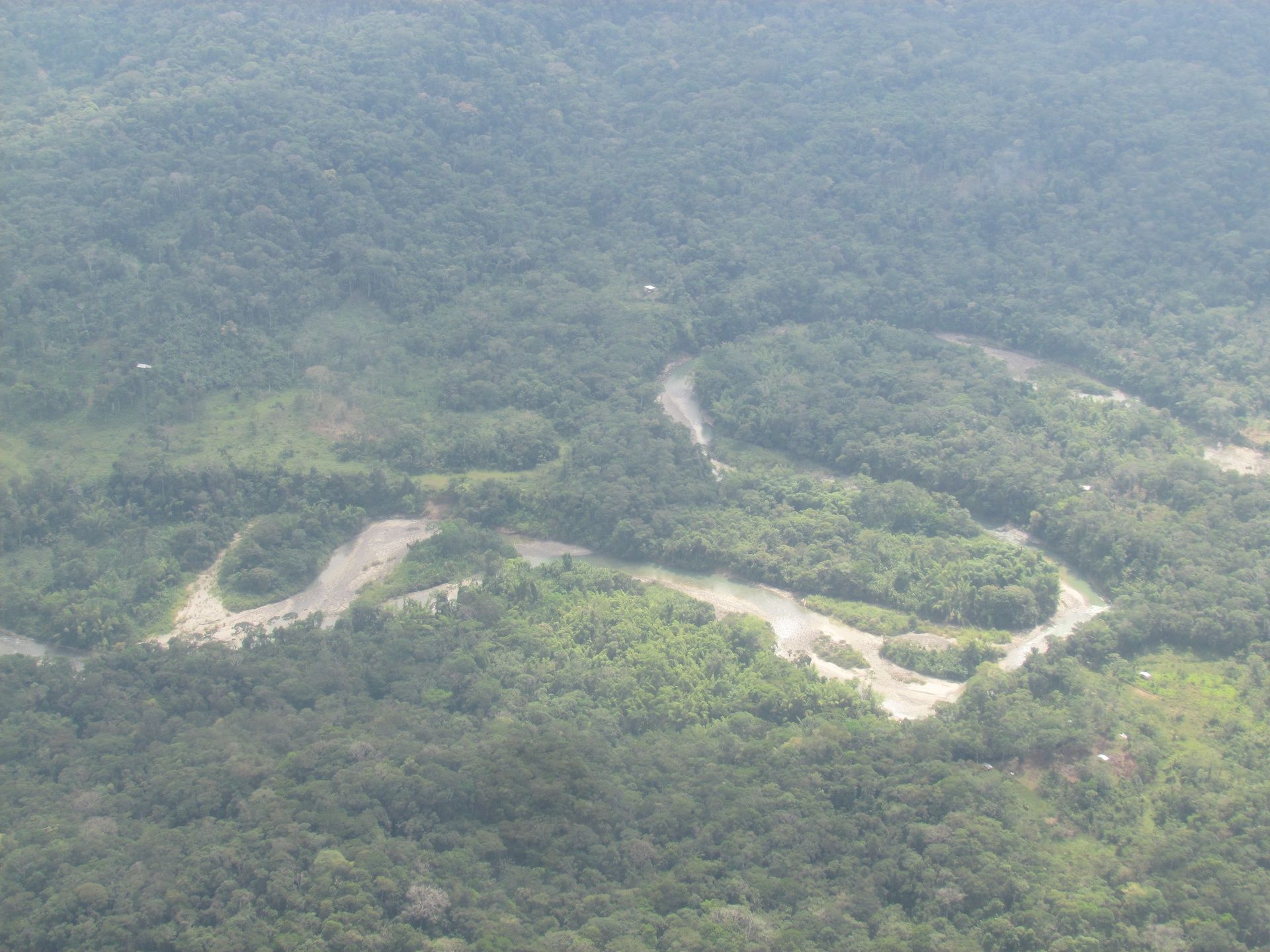 We walk, or travel in dugout canoes. We sleep on open platforms with thatched roofs. We swim in the river every morning. We hike in the mud (it rains daily) to primary forest and waterfalls.
Life is simple for us. The community is preparing our food and giving us healings daily. Our task is to be present, focus on our intent for various ceremonies, pay attention to our dreams, and take it all in. 
But, despite the beauty, life is not simple for them. The Sápara have invited us into their world so we can know what is at stake. 
When the Ecuadorian government auctions "blocks" for oil and mineral exploration, then tribal culture, language, ceremony, life ways, and healing plant knowledge are at stake. This tribe's existence (less than 1000 members, and only five fluent language speakers remaining) is at stake. None of this will survive extraction, roads, or resettlement.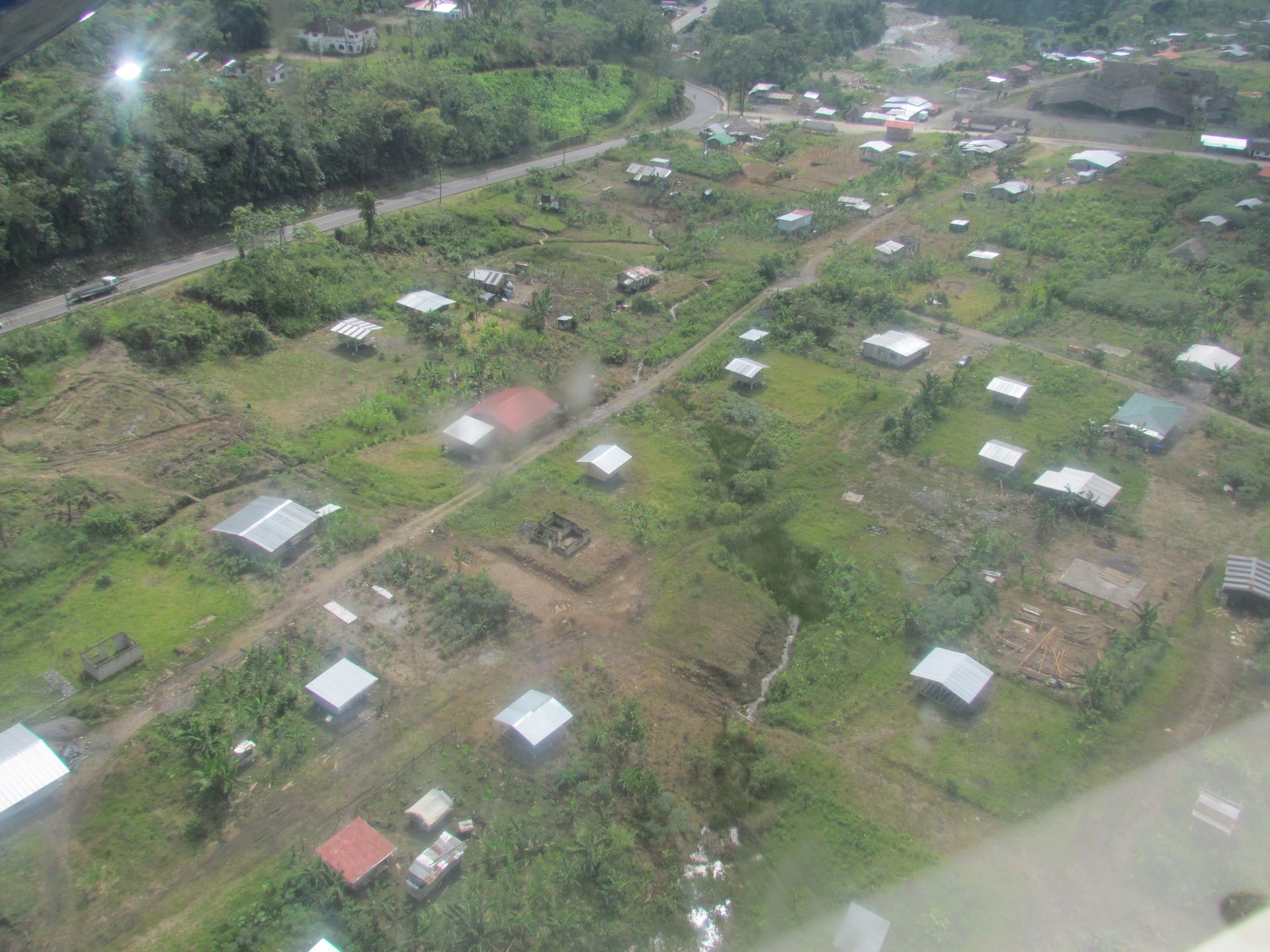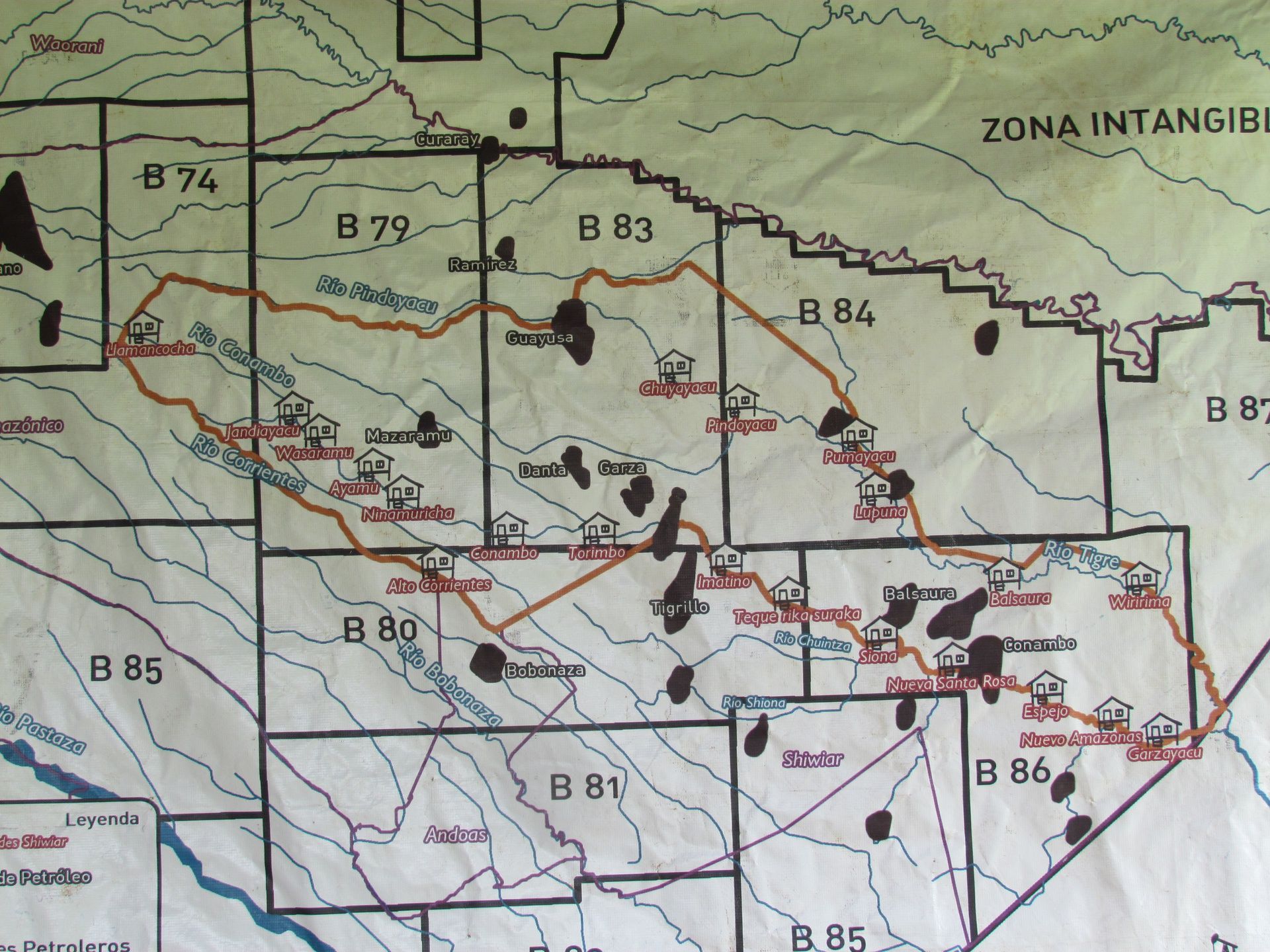 When we visit the community chakra (farming area), where boys are shimmying up trees and everyone's fingers are stained purple with a ripe wild fruit, we hear how the manioc (main crop) tubers are smaller now, and often rot or dry up due to climate change. We watch the manual labor involved in hoeing, planting, harvesting. Theirs is a hard life. Theirs is a threatened life.
The Beauty Way
What Manari is getting at is the focus we choose in our lives.
"When you return, look at things spiritually, not the material aspects. Find the beautiful parts, focus on art and beauty to protect yourselves from negativity."
He tells us that the indigenous way is not to curse or confront, but to create a new reality in a creative way. 
The Sápara and Achuar (whom we also visit) create a different reality by inviting outsiders into their communities, sharing ceremony, helping us experience their world so we can be inspired to help protect it.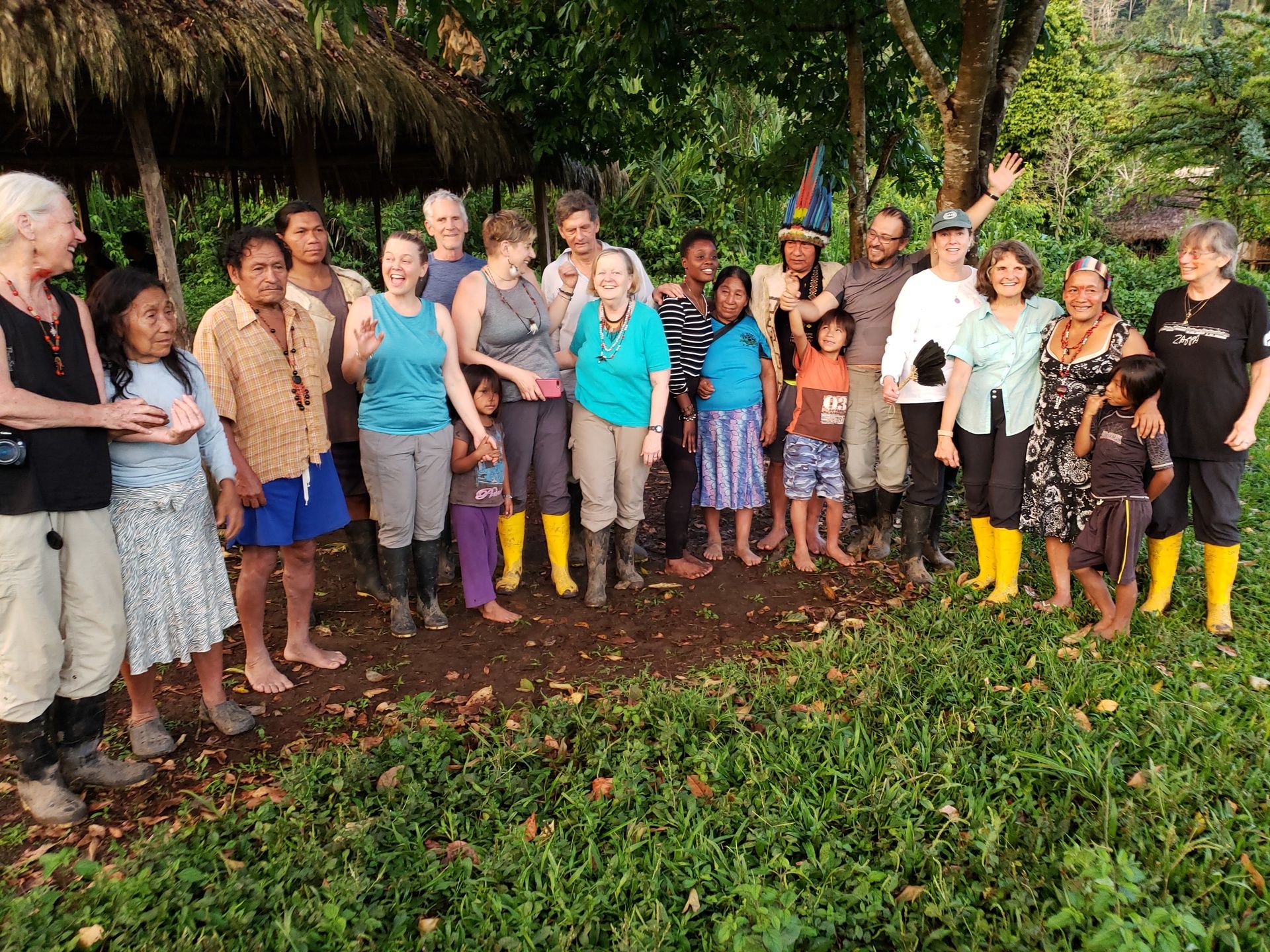 Example: I think of the First Nations people holding vigil, doing ceremony, bearing witness with dignity: beautiful non-violent direct action at Standing Rock and in Western Canada to halt the Kinder Morgan Trans Mountain tar sands project (successful: the Canadian government finally just pulled out!). 
Example: "a day full of art and beauty and celebration, the way demonstrations should be," as my friend Christina described the 9/18 Climate March in San Francisco. 
Example: the practice of Transfiguration, which some of you know from Medicine for the Earth, where you become your essence, and vision the world you want to create from that place of divine perfection. 
There are so many wonderful, creative, beautiful ways to inhabit the earth. These are ways where we see ourselves as part of the earth, not separate. I see that Manari is suggesting, with our "five thoughts," that we focus on the beauty and joy rather than drowning ourselves in worry and fear.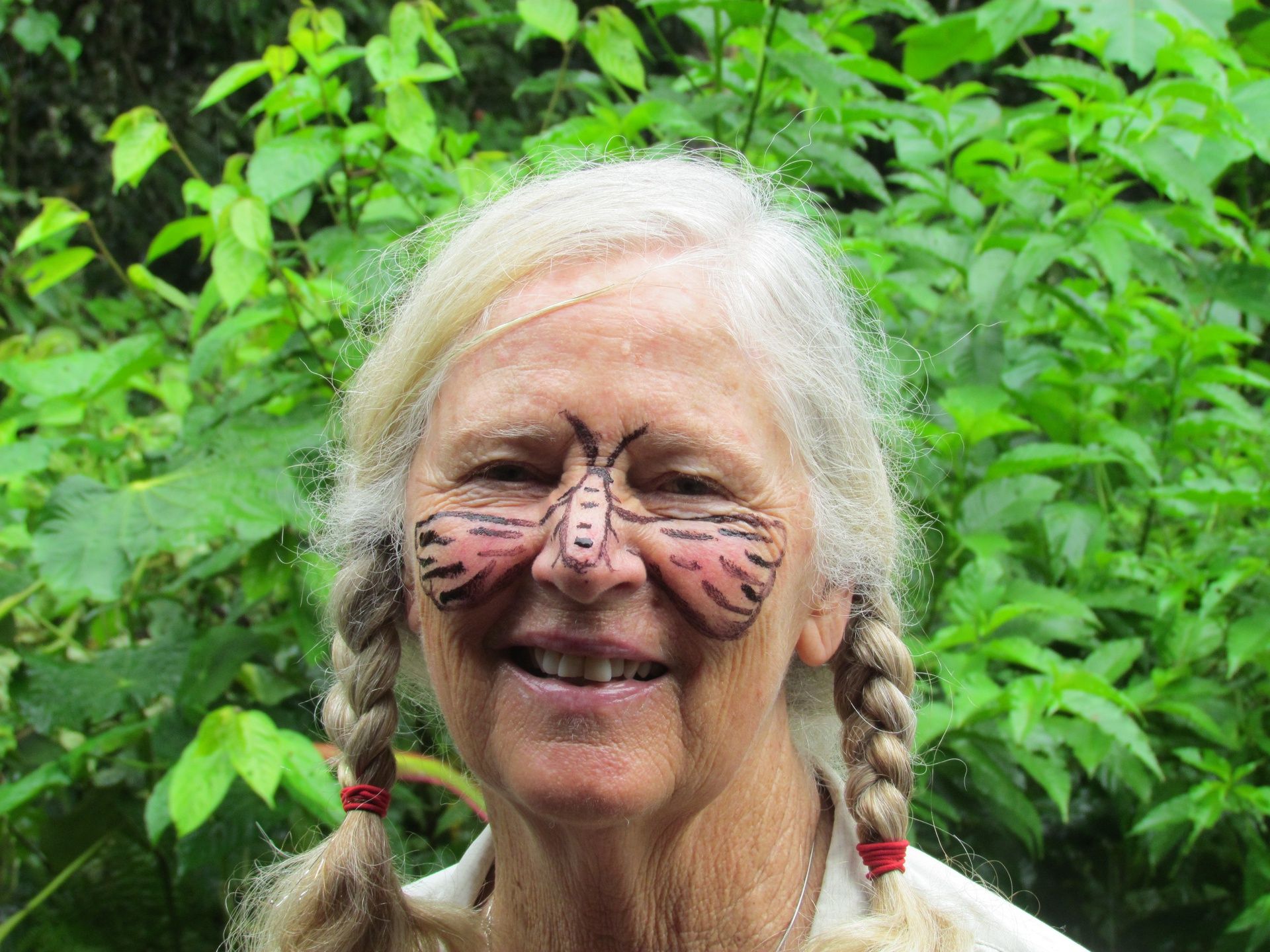 Remembering the beauty gives you power. 
"Beauty survives in the worst desolation" I was told in a vision quest many years ago. Remembering the beauty has guided me out of despair and back into creativity and hope many times. May it be so for all of us.
Meg Beeler—Author, Shamanic Guide, and Spiritual Mentor—helps you heal your spirit and find your luminous presence through mentoring, training, healing, and community ceremony. A lifelong explorer of shamanic, animist, and meditative consciousness, Meg is the creator of Energy AlchemyTM, founder of Earth Caretakers, and  author of Weave the Heart of the Universe into Your Life: Aligning with Cosmic Energy. She works with clients worldwide and lives on Sonoma Mountain in the San Francisco Bay Area. www.megbeeler.com